Holistic fire protection
by experienced experts and specialist planners
Engineering methods / construction supervision
Modern fire protection combines empirical research and technology
"Science brings out the models that make the risk predictable for us
and recorded in concrete numbers for you. "
For a detailed consultation on the construction supervision of preventive fire protection measures you can reach us at any time via our contact form.
Scientific models and methods – meaningful key figures
Engineering methods and evidence provide meaningful metrics and metrics for assessing fire scenarios. Scientific, modern and sound. The calculation methods range from basic and approximate equations to complex simulation models. We analyze and discuss the dependencies of the physical input and output variables, vary the parameters and ensure the consistent evaluation of the results for you.
fire training
Fire load calculation
smoke extraction or evacuation simulation
temperature and flue gas simulation
pedestrian flow simulation
thermal analyzes
hot dimensioning of structures
check matrixes
Technical-technical construction management – expert quality control
The planning is one thing, the proper and careful structural-technical implementation of the fire protection measures the all-important interface for the actual benefit. Therefore, we monitor the coverage of claim and execution after completion of each construction phase. This guarantees the reliable quality as well as ensuring the highest degree of care of the trades and allows you to directly adapt the concept to any subsequent structural and technical changes.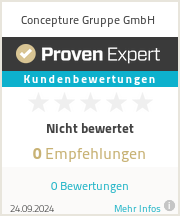 Matthias Mink
M.Sc. (Security & Safety Engineering)
Business Unit Manager Fire Protection
Fire protection expert (DIN EN ISO/IEC 17024)
Are you interested in our offer?
Contact us – directly by mail or phone. We look forward to getting to know you and your company.